Features
High reliability
We have a long history arising from our technology cultivated over many years combined with new technology.
We have adopted a unique automatic computer design system that has proven to be highly reliable.
High efficiency
We use a high-efficiency 3D impeller that we developed.
Our compressors have high efficiency at the top level in the world, and are also compact and lightweight.
Main applications
Mainly used for EO/EG plants, propylene plants, and other chemical plants.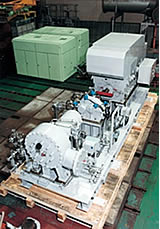 POB-CH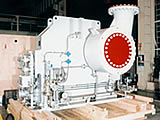 POB-GH