3D Vibration Table
Truly reproducing the 3D-6D of movement of earthquake it supports to study a seismic performance examination of structure and ground for earthquake-proof validation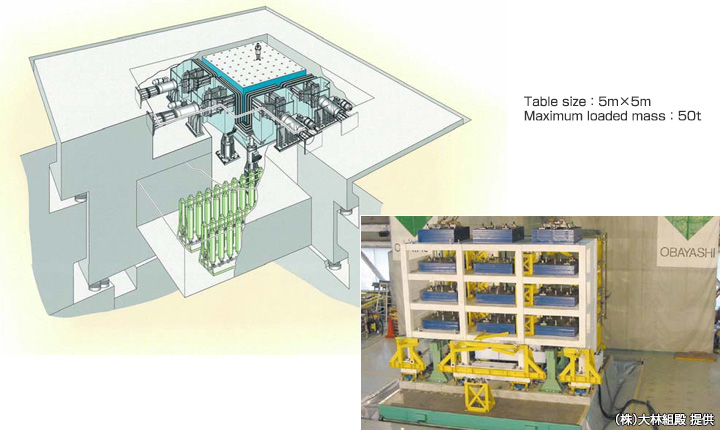 2D Vibration Table
Simulating a long-period ground behavior at the earthquake with a long displacement (±1m) it supports a research and development of safety measure for the public.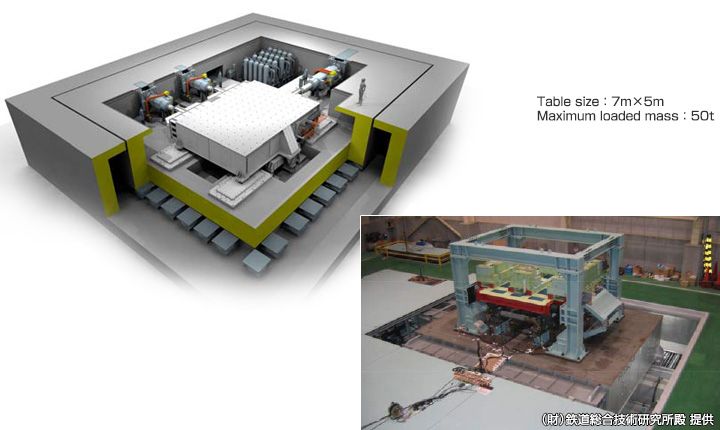 Resonant Vibration Table
Resonant Vibration Table is excited through the spring from existing Vibration Table to enable max.20G acceleration test.
It can simulate a short period with a large accelerated vibration which was measured in the 2011 Great East Japan Earthquake.
It can contribute to an earthquake-proof safety improvement through the vibration till the ultimate state of nuclear equipment such as valves on the pipe expected structural resonance.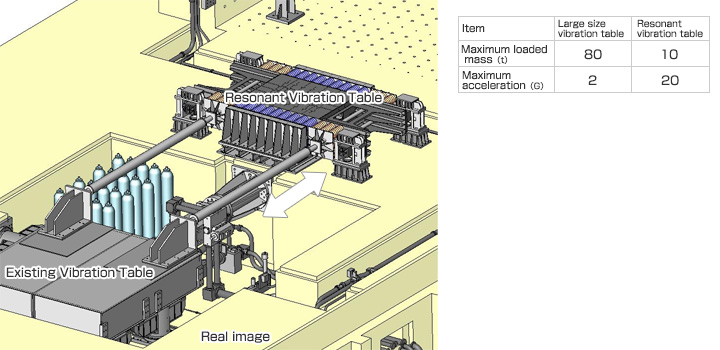 In order to read a PDF file, you need to have Adobe® Reader® installed in your computer.