Features and Applications
Features
The drive system is installed above the pump, which makes the installation area smaller.
The impeller is submerged below the surface of the suction fluid, so full-capacity water operation is not required.
(In-house comparison)
Main applications
This pump has a wide head range of 3-80 m, and is suited for large-capacity discharging.
Rainwater drainage, transporting sewer water, irrigation water, etc.
Range of application for the vertical overhang volute pump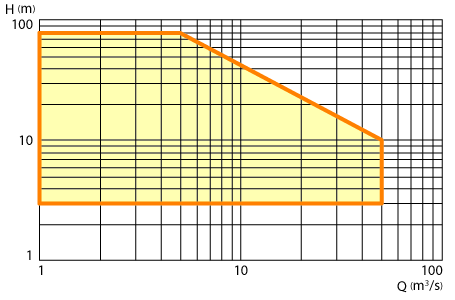 Range of application graph for the vertical overhang volute pump