This is mainly appropriate for city water and water for agriculture.
Overview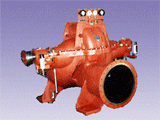 This pump uses double-suction impeller and it is high-suction performance.
Therefore this pump can be made high speed and compact.
And it suited for high head application which makes maintenance and inspection easy.
Features and Main Applications
Features
The casing is split horizontally, which allows easy maintenance and inspections inside pump
This pump is suited for high-head pump applications such as water works and supplying water for agriculture.
(In-house comparison)
Main applications
This pump has a wide head range (10-300 m) and is suited for medium- and large-capacity applications.
Transporting, booster, supplying city water, pumping and supplying water for agriculture, etc.
Range of application for the horizontal double-suction volute pump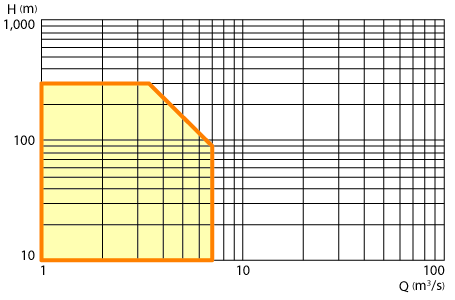 Range of application graph for the horizontal double-suction volute pump