Features and Main Applications
Features
The casing is split horizontally into two pieces, which allows easy maintenance and inspections inside the pump.
Because the mounting base for the pump and the drive system are at the same level, the housing for the pump can be lowered.
(In-house comparison)
Main applications
This pump has low head range of 3-80 m, and is suited for large-capacity discharging.
Water for agriculture applications such as irrigation, water for irrigation, etc.
Range of application for the horizontal semi-axial flow pump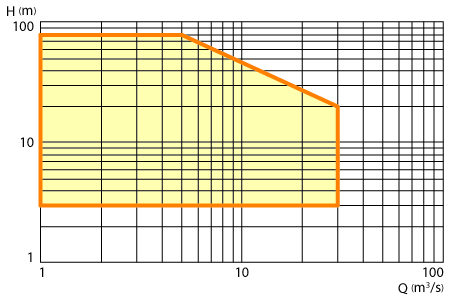 Range of application graph for the horizontal semi-axial flow pump